Cats for Adoption page 2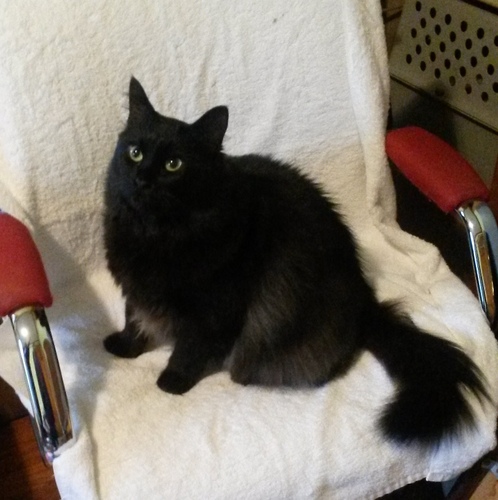 Hi, I am Desmond and I need a new home. I was born in Georgia and moved here with my first Daddy, but now he canít take me overseas with him. I am 4 years old, very handsome, and in perfect health. I love to play with toys (especially feather and bird toys), sit and stare out the window for hours, and sleep at the bottom of the bed by your feet. Iím a quiet cat who loves to be with my humans, preferably adults and maybe one other animal.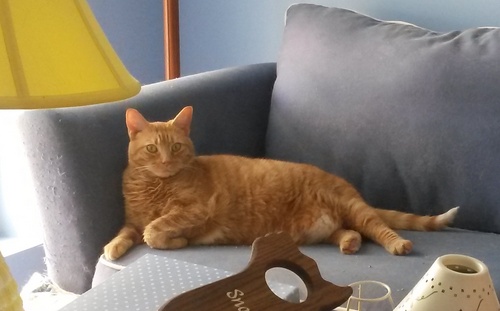 Hi I'm Lulu - cute name for a pretty girl huh? I came from another shelter and the nice volunteers at LOA took me in. I'm about 5-6 years old, friendly and like people and love to be pet. I would prefer to be your "one and only" kitty. I love my treats - but not too many! My foster mommy is so nice but I'd love my forever home!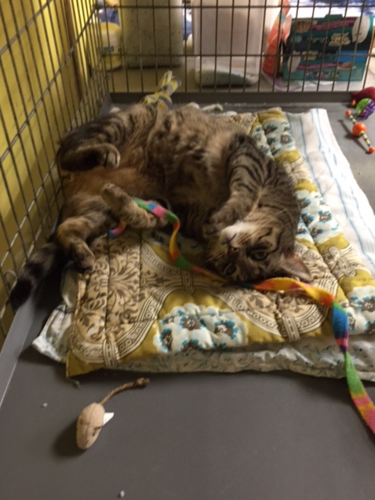 Hi I'm Rilo! I'm 7 years old, a very handsome boy. I love belly rubs, being picked up and my wand toy. I love attention and spooning with my human family. I'm very gently when I play and I'm not a bit shy. Charming, easy-going and fun - that's me! Come meet me at adoption day on Aug. 19th!
Princess is about 10 years old, petite, very sweet and just wants to be your friend. She is a declawed beautiful all white girl. Her heart-broken owner had to give her up because of bad allergies.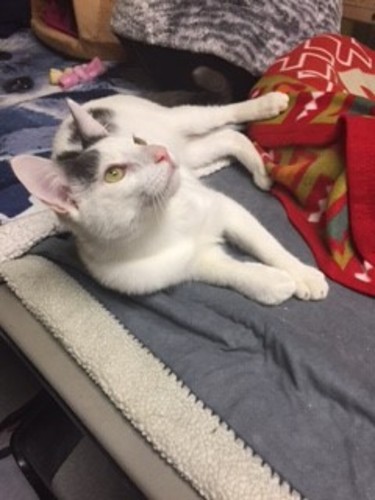 Posseum is a 10 month old boy, sweet & playful waiting for his forever home!